As I write this it is Imbolc, Feb. 2. The Cailleach was awakened by the sun this morning, which means she will be out collecting wood all day. Why? She'll need it as she holes up for six more weeks of winter. *sigh*

So I got to thinking about gardens, anything to lift the depression! LOL Here are some links I came across in my search for a little virtual warmth.

Celtic Gardens Hey! This place is right up the road in Michigan! Their philosophy: "God makes; man shapes." Check out the photo gallery.



Celtic Dream Garden This place looks like it's worth a road trip...



Walled garden at Castle of Mey, Scotland. Rescued from abandonment by the Queen Mother in 1952.



Cawdor Castle, Scotland, is not far from Culloden. I've actually been here in high summer and it is gorgeous. I find something appealing about the controlled chaos of a UK/Irish/Scottish garden. :)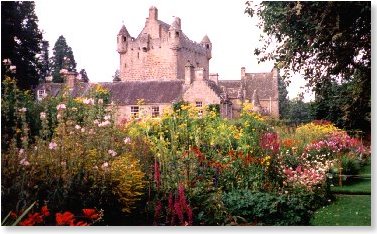 Rowallane Garden, Northern Ireland



If you are ever in northern Wales, do NOT pass up the chance to see Bodnant Gardens. It's magical. Their collection of azaleas and rhododendrons is unmatched.



Beautiful walled garden in Strathgary, Scotland.



Warmed up? I am! Come on, spring!